Create a good application
There are lots of resources out there on how to write a good application and CV. Links to some of our favourites are below.
Here we highlight what may help you get your application to the top of the pile in community sector recruitment.
We asked colleagues in our sector what they are looking for in a candidate to join their community sector organisation:
People who want to make a difference.
People who value diversity.
People with good communication skills.
People who share and have demonstrated the organisation's values.
And we asked them what they do when preparing for an interview:
Do research – check out the organisation's website and find out about their mission and values and the organisation's vision.
Try to use wording in your answers that reflects the organisation's own description of its work and values.
Make sure you have examples from your previous work, study or lived experience to demonstrate different skills including teamwork, leadership, managing pressure or achieving challenging goals.
Be straightforward and honest.
Our favourite websites on how to write a CV and cover letter:
Tips for successful job applications (workforceaustralia.gov.au)
Applying for Jobs | Finding Work | Youth Central
NGO Recruitment Five Mistakes to Avoid in Your Non-Profit Job Application | NGO Recruitment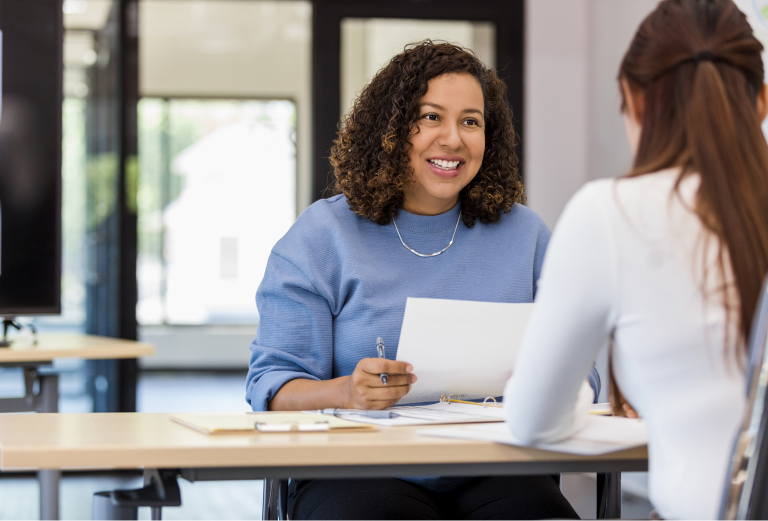 Also remember that you may need:
A national police check
A Working With Vulnerable People check/card
Having these completed before applying might help your application.
Don't worry – a criminal conviction won't necessarily stop you from working in the community sector. If you're offered a role, talk to the HR or recruiting supervisor to discuss your options.